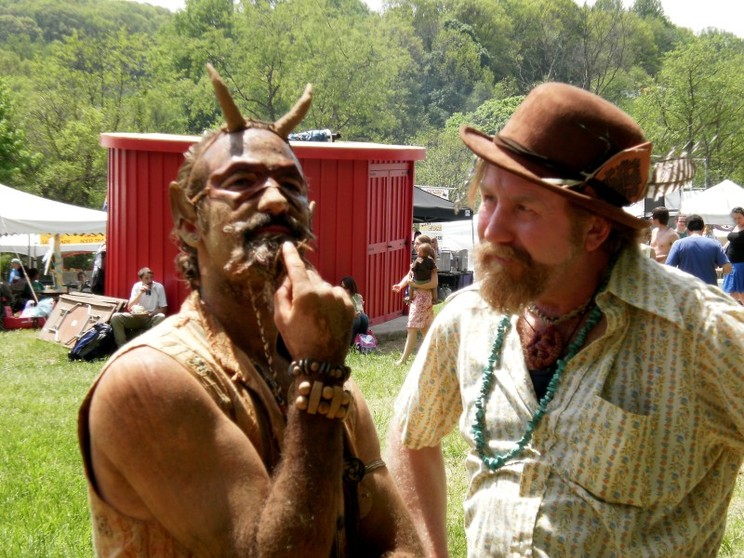 A Bargain with a River God?


Otter, the Great River God
O muddy, heathen soul
How came you to my shady banks
Where I for breakfast troll?
You horned, brown-eyed devil
Rapacious, wretched beast
Please leave my sacred waters
And let me keep my feast.
Ferocious, wicked monster
Bejeweled with whips and blade
You're frightening the ducklings
Where village children wade.
Can't you swim in oceans
And haunt the pirate ships
Steal their shiny trinkets
And torture with your whips
We gentle-folk are getting scared
I don't want to cause alarm
We're gathering a posse
And mean to cause you harm
I've conjured up another plan
A compromise of sorts
For I'm a rather lonely man
That no human female courts.
I'll let you have your river cave
We'll share this hunting ground
We'll sheathe our swords and dampen torch
And will not make a sound.
From you I'll need just one small thing
To much improve my life
Could you bring me a Selkie
That I might take to wife.
Just let me do the skinning
Or she will fall for you
That would be a tragedy
And our bargain would fall through.
***
Theo van Joolen
©
2010