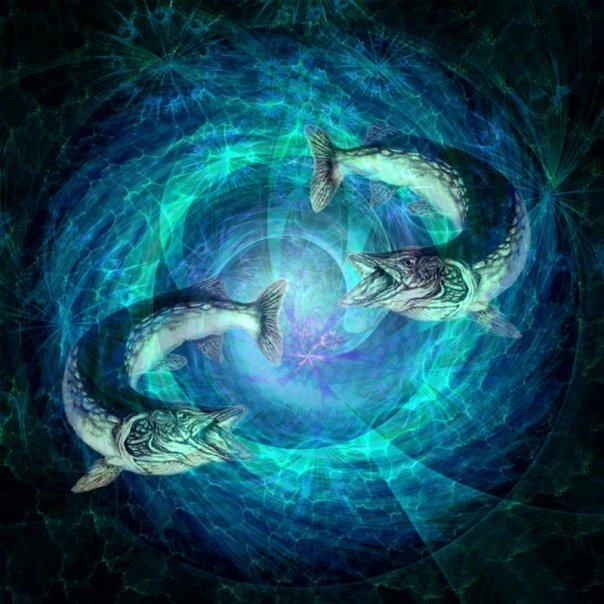 A Pisces' Dilemma

Why am I such a Pisces
Always stuck in crisis?
Upstream always swimming
Opportunities are dimming
Sometimes I feel I'm in the tank
Careening towards the jagged bank
With mind and conscience split in two
Turbulent, my points of view
I need to find a way to win
To strengthen up my dorsal fin
Stop floundering so roundabout
Find more purpose on my route
To be a much more sturdy fish
Is my deepest, bluest wish
Identify within my seas
Swim like birds upon the breeze
Two weeks later, I'm a Ram
Sturdy, bold…not Neptune's lamb!
Armored for life's constant climb
Sure-footed, swift, and in my prime
Five weeks later, strong and full
Fearless, stable as the Bull
Secure in every move I make
My birth in March was a mistake!
I should be a summer child
Like a Lion in the wild!
I'm a man for August rains
And digging claws upon the plains
Is the Zodiac to blame
For my wishy-washy aim?
Do the stars tint my being,
Determining my way of seeing?
I'm dreamy, clever, sensitive?I'm passionate with much to give
?
I'm saint and sinner rolled in one?Erratic, sad...but often fun?I'm often baffled, insecure?My talent is a strong allure?Sometimes weakened by ideals?Wondering how a true love feels?
By such oracles I am told
That I surely fit the mold
Matching almost every feature
Of my mysterious water creature
So, I must accept my fate
Make sure I do not become bait
Build the backbone and the tail
Of the mighty ocean whale!
While I travel lakes and stream
I must persevere and dream
Avoid the talons of the hawk
And find my fellow fishy-flock!
Perhaps I can point the way
And prosper in my fine array
With fluid movement, be an heir
To fire, water, earth and air
***
Theo J. van Joolen
©
2013