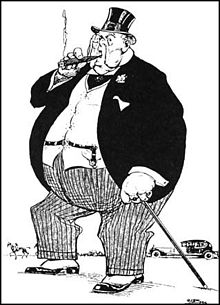 Bad Investment?

I've never paid a student loan
I doubt I ever will
My monthly tab is half my pay
I can't afford that bill
I defer in perpetuity
I'm productive and employed
By law I am called "destitute"
So, the payments I avoid
Some might think I live in shame
And if I don't:...
you
should
Why didn't you study financeSo, then you could make good!
It's clear you wasted too much timeOn humanities and artOn history and languagesDoes culture make you smart?
You could have been a lawyerOr, learned a decent tradeAmerica needs engineersIt's your fault you're not paid!Screw your wise humanityYour care for land and seasGet busy and create some wealthFuck your damned degrees!
These taunts I write are just a few
You've heard them all before
Enjoy your high school incomeFor you deserve no more!
Right-wingers always tell you
They never took a loan
And paid their way through college
Worked their fingers to the bone
Idealism makes them blind
They praise the bankster-scam
Declare that you're just lazy
And just don't give a damn!
You made your bed, now sleep in it
You should have known your place
You middle-class pretenders
Won't occupy our space!
So this is what I'm going to do
For I don't need so much
Just a room to hang my hat
A place to stay in touch
With languages and literature
Artful film and books
A laptop for my poetry
Who
cares
how poor it looks
I have no need to own a home
A father I won't be
"Loneliness" will not compute
I live with wild
esprit!
With a bicycle and camping gear
I'll hit the roads and trails
I'll climb the Adirondack's peaks
Explore the hills and dales
I'll openly commune with life
Seek kindness where it lives
Show my love for Mother Earth
And everything she gives
I won't be sad or frustrated
That I can't pay it back
The law says I don't have to
If income's what I lack
I'm proud of education
I'll pursue it to the hilt
The elusive
trillion
dollars?
Let bankers own the guilt!
I'm blessed with one small irony
I work in Ivory Halls
And close to Master's number two
To decorate my walls
The money fairy is not kind
For me she does not care
I much prefer the Greenman's hue
To her I give no prayer
Am I a bad investment?
I'm sure I'll die in debt
But will I still enjoy myself?
Of course, for sure, YOU BET!
***
Theo J. van Joolen
©2012
Bad, Bad Money Fairy...!