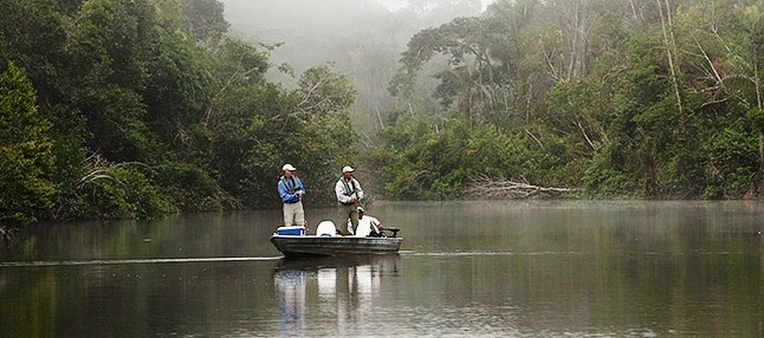 Fishing in Brazil
How I wish that I could go
And fish in the Orinoco
Where I could catch a Peacock Bass
And eat him with my Malbec glass

Or maybe search for 'fish of cat'
In the Xingu...a 'catfish,' that…
It would really be a thrill
To go fishing in Brazil

To top it off, I'll meet a gal
Who'll willingly become my pal
We'll dance the Samba all night long
Make love to Bossa Nova song

When we breakfast on our catch
We'll watch a local football match
We'll celebrate the green and yellow
That's poetry-in-motion, fellow!

***
Theo J. van Joolen©2014

***
Poem suggested by Mike Pryzlakowski on 12 Jan. 2014 during Facebook poetry suggestion challenge.

***
Disclaimer: I do not believe in trophy fishing. If you can't eat it, don't catch it! Don't over-fish!!