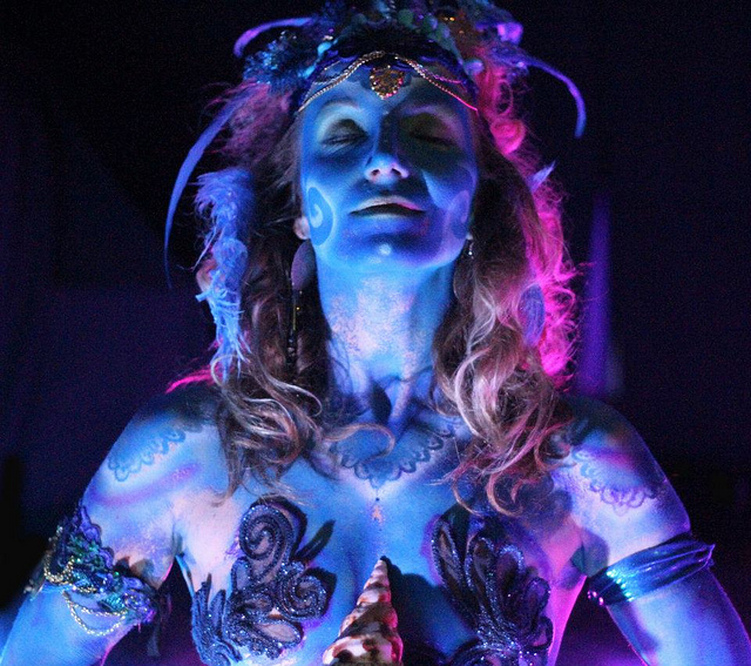 7StarSun- "WATER" choreography by Lara Helena Terstenjak. --aliyaKALYPSO©2012. Photo links to artists Photostream page.
Het Verlaten van Kalypso

[a Dutch class assignment]

Droefgeestig al te vaak
Zo gaat het als Man leeft
Vervoerd door een zang
Terwijl Kalypso weeft

Wonend in een droom
De vanger van mijn ziel
Geeft mij geen keus te weigeren
Zodat voor haar...ik kniel

Gauw moet ik hier weg!
Penelope te vinden
Los van dit vreemd getouw
Iets trouw aan mij te binden

Waar moet ik nu beginnen
Onbekend is deze taak
Te ver van huis verloren
De Schikgodinnen nemen wraak

Met kalmte moet ik voortgaan
Besluit gesteund door moed
Lot is wispelturig
Het weet nooit wat het doed

***
Theo J. van Joolen©2013

***
I am not a native Dutch speaker. This poem was written while I was in Advanced Dutch class at Columbia University in New York. I read the word Droefgeestig in a story, and I was challenged to use it in a poem. I hope my efforts succeeded, as learner of a second language.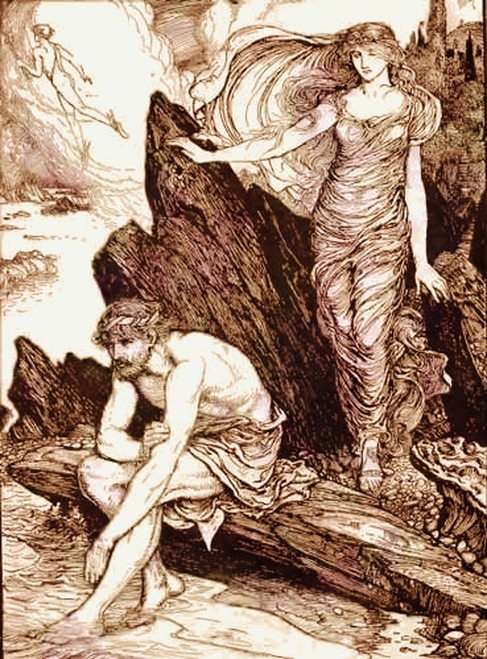 English Translation in free verse...not a poetic interpretation.

"Leaving Calypso"

Melencholy all too often
So it goes as a man lives
Transported by a song
As Calypso weaves

Residing in a dream
The captor of my soul
She gives me no choice to refuse
So I still kneel before her

Soon, I must leave here!
To find Penelope
Release myself from this loom
Bind something true to me

How do I now begin?
This task is unfamiliar to me
I have roamed too far from home
The Fates are taking their revenge

With calm I must set forth
With peace supported by courage
Chance is fickle
She never knows what she will do.