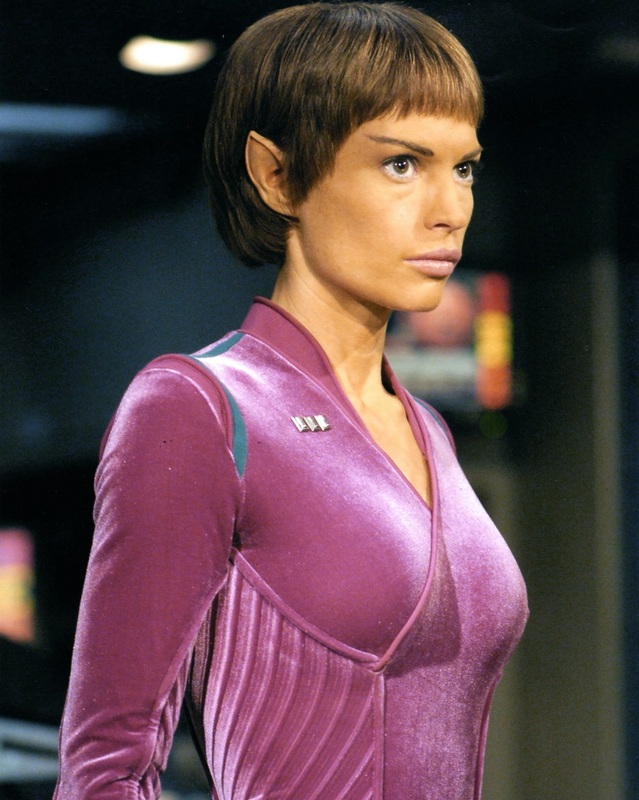 Interplanetary Elf
An interplanetary elf?
Well, I think that's just grand
Go ahead and be yourself
My sensors have just scanned
A marvelous, sensual creature
I like you for your
mind
First Science Officer's a hottie
With T&A combined!
O crap! I just
objectified
But it's century twenty-one
So put me in a mind meld
And set your legs to stun!!
I
do
have much respect for you
Sub-commander T' Pol
A mighty warrior-princess
Brave, strong, and
such
a doll
Don't blame me, I'm primitive
I'm no Star Fleet grad
Illogical, geeky, randy
A silly rogue…a cad
Perhaps I need to meditate
My emotions need suppressing
It's hard, when on the
Enterprise
Your constantly undressing
After those away missions
When you decontaminate
The warp coils get overheated
I just can't concentrate
I marvel at good Dr. Flox
Who resisted your Ponn Farr
You tempting, sly seductress
That shimmers like a star!
The space & time continuum
Goes into states of flux
I'll run full diagnostics
This engineering sucks!
Oh sexy, elfy, spritely being
I've started season four
Later, I'll be panicking,
I'm told there is
no more
!
There should be a spin-off
Don't you think it's time?
T' Pol will be the captain
U.S.S. Sublime!
I wouldn't mind if Seven of Nine
Joined you on the Trek
Alas, she'd have to time travel
But, she's welcome on the deck!
I salute you Vulcan goddess
Each sparkle, point, and curve
Forgive my humble tribute
I am honored I could serve!
***
Theo J. van Joolen©2013