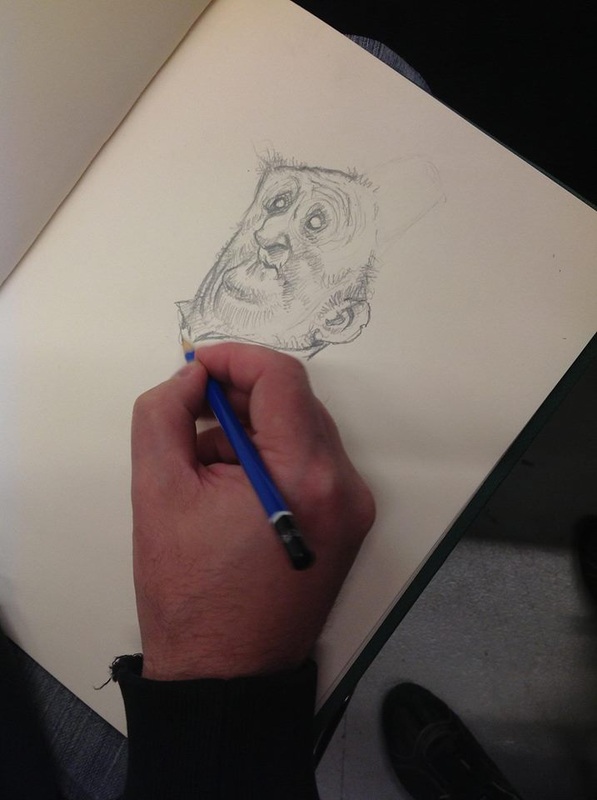 Jean-Baptiste Warms Up

I warm my fingers
Je m échauffe les doigts!
I scribble faces
Until they thaw
I pat my belly
I scratch my nose
And marvel how
This creature grows
I pinch my ear lobe
I stroke my hair
And ponder
While I rock my chair
This gentleman
That stares at me
Is not the type
For sipping tea
Therefore, I shall
Pour a beer
And hope my fingers
Feel the cheer
But, if my digits
Feel they lack
Je vais boire Un bon cognac!
***
Theo J. van Joolen©2103
***
Inspired by the Facebook Status of Jean-Baptiste Monge [Sep. 13th, 2013]:
I warm my fingers !! Je m échauffe les doigts !
Picture Links to Jean-Baptiste's ETSY page