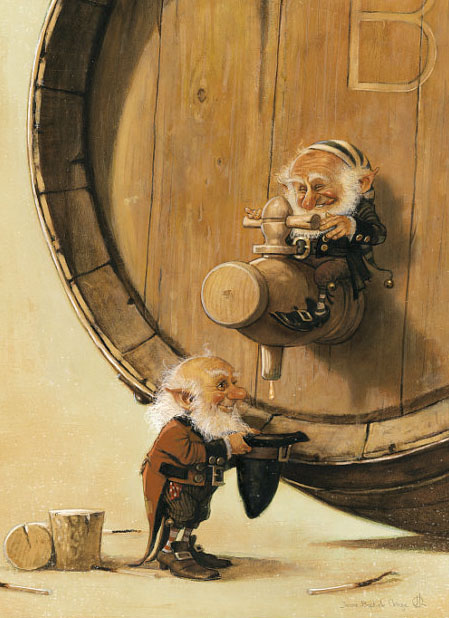 Just a Smidgen !

Just a lovely smidgen
A wee drop for the road
Another tiny topper
A measured wee-folk load
Tap the cordial, oaken cask
My rosy, trusty friend
Activate the spigot
Release the golden blend
A thimble full of sweet brown ale
Or luscious honeyed mead
If it is a whiskey
We'll fill our hats, indeed!
Pour me just another dram
Of fine fermented brew
I admire your perseverance
Your serving style is true
Don't hold back, my ally
Twist, and do your worst
Let's toast our valiant teamwork
We'll quench our fairy thirst!
Then off we go beyond the veil
Fortified and grand
Proprietor, we thank you
You stocked our favorite brand!
***
Theo J. van Joolen©2013
***
Drink responsibly!