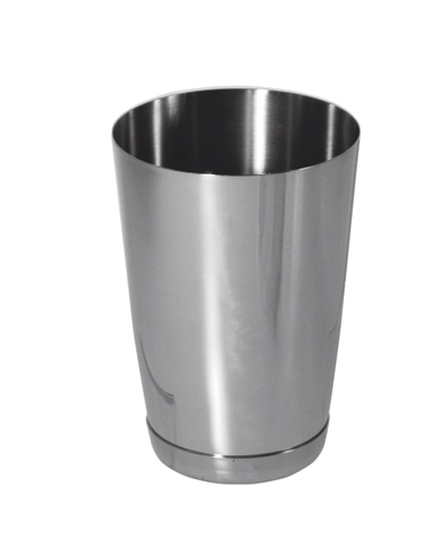 Ode to a Barroom Shaker
O silver chalice, empty friend
I wish to meet your other end
You seem so down and cannot share
Stand up straight to breathe the air!
I wish to have you in my palm
To feel your strength and keep me calm
Perhaps another night I'll feel
The energy that makes you real
Tonight I'll let the hours pass
Caress my pint, this lonely glass
But you will not escape my grip
For one day I will kiss your lip
And when that day will soon arrive
You and I will be alive
I'll wait for you my precious love
While I pine like mourning dove
I leave you now, in sad despair
But always know how much I care
That wondrous day when you are mine
I'll fill your body full of wine
YOU'RE NO CHALICE, CLEVER FAKER
YOU'RE JUST A COMMON BARROOM SHAKER!
YOUR BRILLIANT SHEEN DID SO TRANSFIX
MY BEER-SOAKED EYES WERE PLAYING TRICKS!
A handsome dame...
but not a jewel
I feel like such a god-damned fool
O, blasted, treacherous sweet brown ale
Why make my common sense derail?
Well,
I
suppose
we could be friends
If my mood desires blends
I'll take it shaken and not stirred
I'm sure, to you, that's much preferred
***
Theo J. van Joolen©2012
This poem was written in a bar because a girl challenged me to write a poem about anything she pointed at. She chose a barroom shaker that was standing upside-down on the bar.