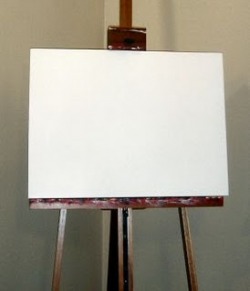 That Texture is
Messed

Up!



I started painting yesterday

But then my canvas blew away

My colors are a holy mess

Not a a rainbow, I confess

Was that really my last piece?

I'm ready now, don't want to cease

I can't believe I have to drive

Pay twenty bucks to make me thrive

Oh, what the hell, it's winter time

My new pic will be sublime

The Fairy World will understand

That lack of paper slowed my hand

Perseverance Rules!!

***

Theo J. van Joolen©2011

***

Face Book Status of Linda Biggs [Feb. 2nd, 2011]:

Started painting my new painting today - and wouldnt you know it the paper texture was messed up - so YUP had to run into town to buy more - it was my last sheet ($20 a sheet).... one of those days i think! will post this new one once i get her rolling over the weekend maybe...