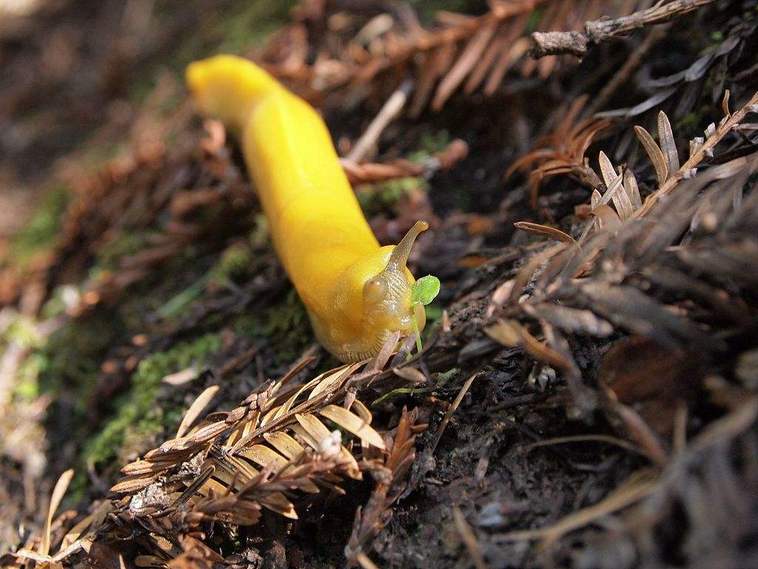 The Banana Slug
I met you first in blessed woods
Upon the dampened trail
Slimy, bright, and marvelous
A creature near to snail

You have no shell, yet slither through
The rainforest's misty night
As liquid gold you brightly glow
In mountains' wondrous light

What pre-historic creature
Excites my primal fire?
Banana Slug, keep shining
Illuminate the mire

A beautiful detritivore
Rejuvinates at will
We so admire your presence
And marvel at your skill

From Santa Cruz to Washington
You blaze a shining course
I'm humbled by your power
Oh, elemental force.

***
Theo J. van Joolen©2013

***

Dedicated to Traci Wilson for challenging me to write a poem about a slug!