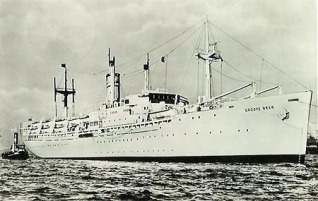 Theodorus John

My father and I share a name
We are Theodorus John
I am the youngest of his sons
I'm two, he's number one.

He toiled in some obscurity
The plight of working man
Brought music to the family
Mozart, Bach, Chopin.

He came of age in Europe's blood
Bore the pain of cities torn
Then with my mother found new life
Raised five, till I was born.

The family moved from Amsterdam
In nineteen-sixty-one
To open fields of Kansas
Where Jayhawks have their fun.

The beauty of the open plains
Was not of father's way
He bundled up the family
And moved us to L.A.

There my father built a home
To let his children find
Roads to their humanity
With other human kind.

His little birds were set to flight
To play music, draw, and sing
The colors of the rainbow
Shined on our faierie-ring.

Nature was my father's muse
He taught us to take care
Of every living creature
Of flowers be aware.

He gave advice on how to live
From challenge never hide
Respecting neighbors, near and far
To work with strength and pride

He told us never to deny
When kindness came our way,
"Smile and with your heart respond,
"Thanks, you made my day."

In the spirit-world he's home
And happily at rest
Reading where the faeries roam
The books he likes the best.


Theo van Joolen©2010
***

Ship is "Groote Beer". The immigration ship.